If your field workers already use up to date mobile phones, what suitable mobile phone applications exist to reduce costs, improve information speed and accuracy and enable faster billing?  For example helping reduce driver mileage, paperwork, then at the same time speed up job allocation and timesheets for billing?
Mobile phone applications
Juniper Innovations have reviewed apps such as mobile forms that can be added to mobile phones and other data capture devices.  These applications are:
Easy to set up
Simple to use
Fast on the mobile phone or device
Use a qwerty keyboard or touch screen
Work on different devices
A device or mobile phone app can be used to:
Complete site audits or surveys
Order new parts
Accept or decline allocated jobs and work tasks
Capture signatures, photos and GPS data
So this allows mobile workers for example to accept a new maintenance job, complete a site survey including the capturing of timesheet information such as start time and date on site, record parts and time used, take photos of completed work or particular problems and send this information in "real time" back to the office.
The advantages of collecting and sending this information immediately can include:
Reducing driving and mileage because paperwork can be sent to site or back to the office electronically rather than physically collecting or delivering it
Electronic rather than manual assignment of work tasks speeds up administration and reduces paperwork
Accurate billing can be faster since electronic timesheets, expenses and parts usage is immediately sent electronically to billing teams rather than waiting hours, days pr months for it to arrive
Back at the office work and job information is collected on Juniper Innovation's web based software.
Web based software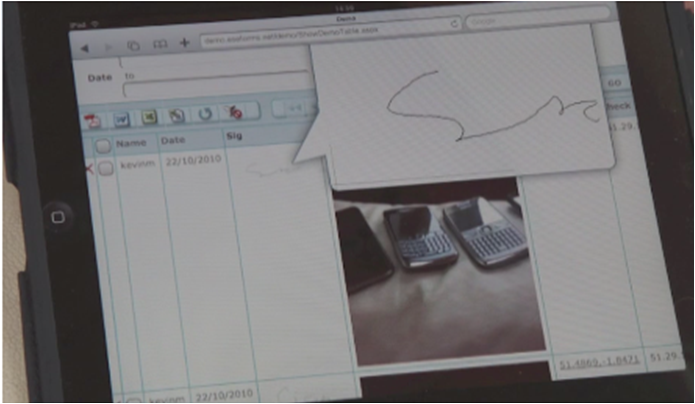 The web based software integrates with other backend systems including:
GPS tracking
Order management
Billing/financials
Using the web based system jobs can be manually or electronically added, allocated, reviewed and signed off as completed.
Within each job the software allows you to drill down and see a whole range of details including photos and GPS information .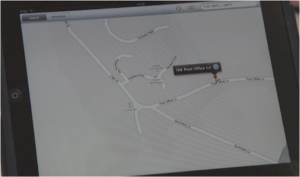 When you're satsfied that jobs are completed and the information is correct for billing, these details can be passed seamlessly through to backend financial and billing systems.
These mobile and device apps are flexbile and quick to tailor to your business and system needs.