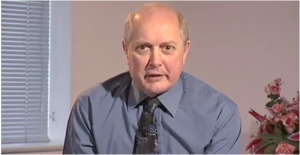 Pareto analysis can be applied  in logistics in a number of practical ways and can be particularly useful when resources are stretched or costs need to be slashed.  Andy Hudson, Managing Director of Profit Through Pareto discusses 2 areas where Pareto Analysis can be used in these cases.
Pareto analysis is a principle that helps identify problems and prioritise solutions.  Also known as the 80/20 rule, the idea is that there is an 80/20 cause/effect ratio.  For example, Pareto is the idea that by doing 20% of the work you can generate 80% of the benefit of doing the whole job.  Or in the case of stock management for example, 80% of the problems are caused by 20% of the inventory.  So with overstretched resources and rising costs, where can Pareto analysis be applied?
Managing overstretched capacity
Combining a stretched capacity with a tough business environment can mean many logistics systems and processes operate at the limit of business expectations.  Some fall over.
The aim of logistics systems in this context is to meet customer requirements at the lowest possible cost.  With capacity stretched, order fulfilment and delivery targets falling short, how can you use Pareto data to aid decision making?
Customer importance
Can the importance of each customer be prioritised?  Do you have the logistics systems in place that can identify the 20% of customers that provide 80% of your company's income?  The Pareto Principle may not be exactly 80/20 for your organisation, however there will be some customers that are more important than others.  This may be based on turnover, loyalty or a number of different factors. Can you put the sales, marketing and logistics systems in place to reflect these business priorities?  Or use Pareto information to help improve your business terms with customers?  If so, you can Pareto as a tool to help understand where your business needs to focus its best efforts in order to reduce or manage capacity and cost constraints.
Business priority alignment
Having assessed customer importance and business priorities, the logistics function has the opportunity to improve performance based on revised operational targets.  So for example, Pareto can be used to start an improvement assessment based on key goals and issues, for example applying 80/20 to:
On-time deliveries
Order fulfilment accuracy or
Customer returns
This will help you understand where your biggest issues are and some of their causes.
Distribution and shipping costs
The Pareto Principle suggests that 80% of logistics costs come from 20% of the customers. The reasons may vary from customer to customer. For example every driver knows that some customers take longer to deliver to than others. This can be due to location, queuing, or unloading processes at the point of delivery.
The costs of fuel and time to get to each delivery point are increasing. This means that every possibility of optimising the routes must be taken. Some businesses operate with a same day delivery, or next day service as a key feature. If that is a fundamentally important part of your business model then the logistics function must reflect that. If however your customers need accurate information, a very high level of confidence that the delivery will be made in the next week, or some other factor is driving their decisions then there are opportunities to provide that level of service at reduced costs.
For example:
I use first class post for most letters mainly because I believe that this gives less time for the letter to be lost. I cannot recall many situations where it made any real difference when the letter turned up, as long as it did within a few days. Urgent communication is almost inevitably via e-mail and backed up with hard copy anyway
Next day couriers have been used because they have less time to break things (yes I have done this), yet the recipient hasn't always received the benefit of a next day delivery
Technology is now allowing  improved communication between customer and supplier. Accurate identification of customers' needs and desires can allow these to be met and even exceeded whilst keeping firm control of costs.
As a result, can your organisation make more improvements using Pareto analysis?